When you hire a property manager, you're entering into a long term relationship, so it's important that you find one who is a right fit. Do a good search so you can compare companies and choose the one that will work best for you.
Where to Find Property Management Companies
Get referrals from other property owners, your neighbors, and your friends. Ask professionals who you trust like your banker, accountant, or insurance agent. Research and review the websites of several real estate companies. Then, you can check out the listings and homes they have for lease. Additional online research will tell you more about the company.
Comparing Costs and Services
Every property management company has different fees for their services, so compare costs. Remember that the company with the lowest fees isn't necessarily the most experienced. Find out what's included in the leasing and management fees.
Consider Experience and Knowledge
Know how long the company has been in business and if their main business is leasing and property management. Some real estate companies are primarily focused on selling homes, and their property management divisions include just a few agents who occasionally manage a property. You may find it's important to hire a full service property management company.
Measure Customer Service Potential
Call a few companies and ask to speak to someone about leasing and property management. If you have to leave a message, note how long it takes to get a call back. You can also call about a house that's available for rent, and you can find out how responsive they are to prospective tenants.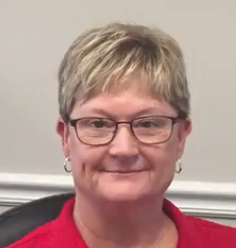 We are active in the Board of Realtors and the National Association of Residential Property Managers. That's one way we stay on top of changes and current events. Because we are active and experienced, many real estate professionals refer people to us. I have worked in real estate investing for more than 30 years, and we lease and manage 140 single family homes in and around Peachtree City. If you have a home to manage in Fayette or Coweta County, please contact us at Tri-City Realty Services.