This video and blog will review the maintenance and repair responsibilities for the tenant who rents one of our homes. This information is all spelled out in your lease agreement, and this is an overview.
The Move-In Inspection
The move-in inspection is conducted before you move in. It's done to document the condition of the house and the grounds, and to note any existing damage or conditions that you don't want to be held liable for when you move out. When you sign the move-in report, you are accepting the property in its current condition.
Tenant Maintenance Responsibilities
The tenant is responsible for taking care of the property inside and outside. You agree to change the filters in the furnace every three months. Pilot lights are your responsibility, and it's also your responsibility to change the batteries in the smoke detectors. However, you must contact us immediately if you notice there's a detector that doesn't work.
Minor maintenance like batteries in the garage door remote or a stopped up garbage disposal or resetting the GFI switches are your responsibility. If the air conditioner or furnace isn't working, notify us in writing through your tenant portal. If you notice a leak that is causing damage, you should report that as soon as possible as well. We will take care of the repairs on any built-in appliance like the stove or dishwasher. If a refrigerator, washer or dryer has been left in the property, it's for your convenience but we don't maintain them.
Landscaping Responsibilities
You'll need to keep the exterior looking nice. Mow and edge the lawn and keep the flower beds looking neat. Some neighborhood associations will contact us if the yard needs attention and then we'll have to take care of the lawn, and there will be charges to you. In some cases, you'll also receive a fine from the association. Don't let that happen to you. Any neighborhood rules and regulations are attached to your lease. Please read them and abide by them.
Insects and Pests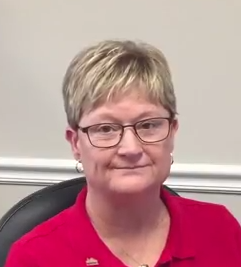 We are in Georgia, so we have ants, bees, and spiders. You're responsible for any necessary treatment to take care of these pests, and the landlord is responsible for termite treatment. Let us know if you see any wood destroying insects.
Thank you for leasing with us and taking care of your home. If you have any questions, please don't hesitate to contact us at Tri-City Realty Services.