More equity has been built in this country through real estate investment than any other forms of investment. Single family homes make excellent long term investments, and Tri-City Realty Services can help you find the right property in the right location. We have a great reputation in our community, especially among the real estate professionals. We'd like to explain why you should consider investing in rental properties.
Through leverage, you can control a larger investment. So for a $200,000 house, you only need to spend 25 or 30 percent as a down payment. That means you can control a $200,000 for $50,000 or $60,000, and your investment will grow at the $200,000 value. The balance can be financed at under 5 percent with a mortgage. The payment for a $150,000 mortgage with principal and interest is about $800. There are other expenses that go along with this investment, such as insurance and property taxes, as well as potential HOA fees, maintenance and professional management fees. Added together, you can still realize a return of 6 to 8 percent on the investment.
Some investment clients use their 401K money to do a self directed IRA. When you do this, your manager can take care of your rents and properties and pay for any maintenance or improvements out of your rental income. The 6 to 8 percent is a much better return than an average money market. The annual rate of return will be 6 to 8 percent regardless of financing.
Another benefit is the tax advantages you can use. These include depreciation or cost recovery deductions. You may also deduct the expenses we outlined against your real estate income. There are great tax benefits for the small investor who owns single family homes.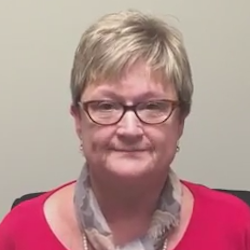 When you invest this way, your tenants pay your mortgage, taxes and insurance out of the rent. As the mortgage pays down, the value will rise. We live in an area of high housing demand. Rents are increasing, and as those rents increase, property values go up too.
Income from rental property can be valuable at retirement. The combination leads to equity growth. If you need any help planning an investment strategy and building wealth through real estate investments, please contact us at Tri-City Realty Services.